Training & Playing Status
Set separate statuses for training and playing availability.
Store or share medical records with ease via PDF or CSV.
Quick entry of drugs and dosages allowing full traceability.
Record from anywhere making it ideal for when on the move.
Use mobile dictation to spend less time on note-keeping.
Utilise predetermined sports specific inputs to speed up recording.
Instant insights to your data covering occurrence and injury types.
Upload, store and view all relevant medical attachments easily.
Play Video
Check out more here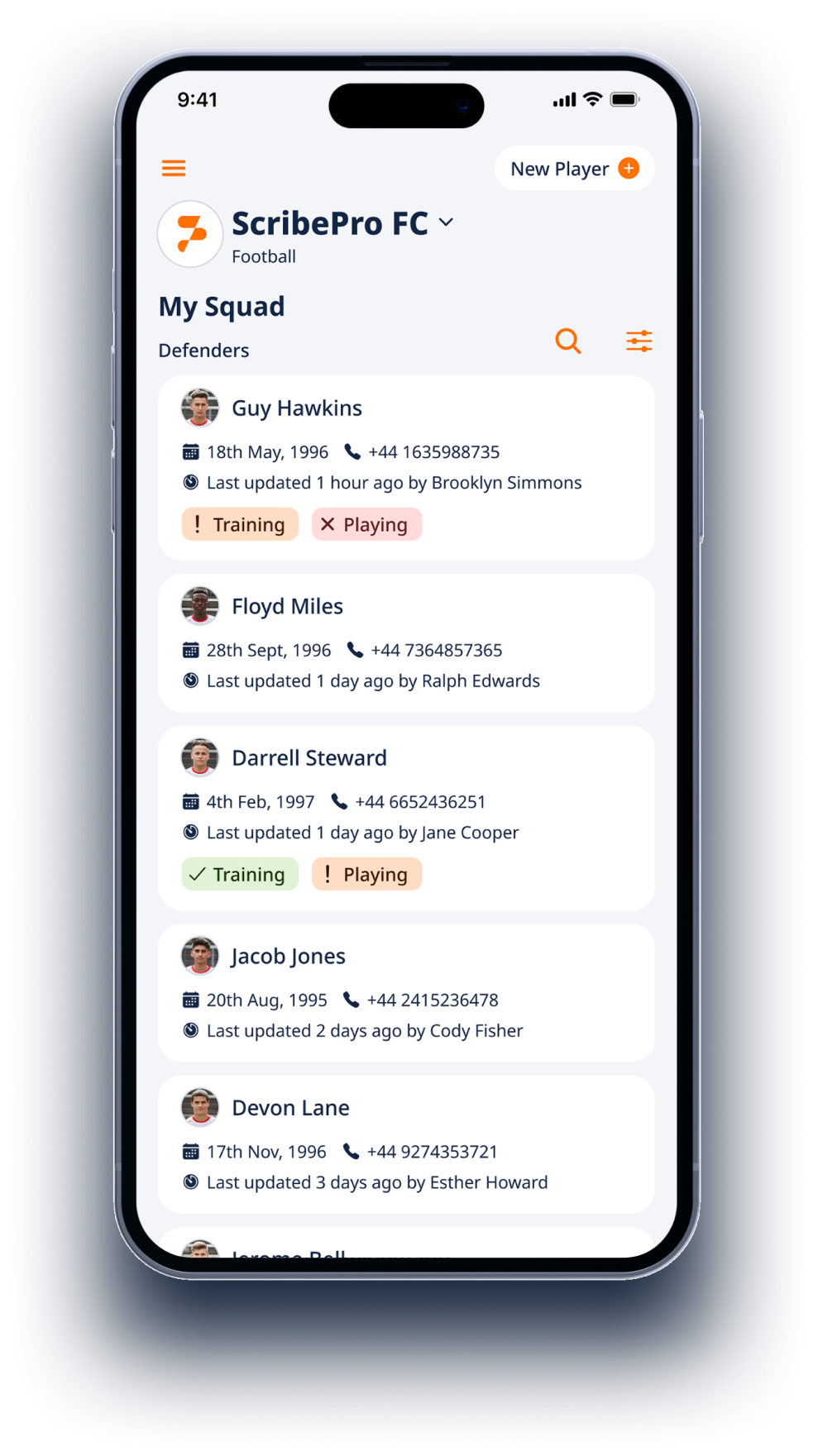 Training and Playing Status
Offering a quick visual status check on a players' training and match status, as we understand availability for both of these do not always match. Select from 'unable', 'partially' or 'fully' training. Select from 'unable', 'partially' or 'fully' training.
No matter where you are, record your injury and illness notes, even without access to Wifi or signal. Make use your time whether you are on a flight, traveling back from a game, or in a stadium with no reception.
Player Reports
Quickly select timeframes to download a full PDF or CSV report on an individuals injury and illness record. These can then be stored or shared appropriately. Full squad CSV data export is also available at any time.
Store and keep track of key documents relating to an athletes medical history and view these quickly. Link these to injuries or illnesses as required.